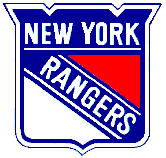 7:30 PM
The Swamp of East Rutherford
Devils TV: FSNY
Rangers TV: MSG
Devils Radio: WFAN 660 AM
Rangers Radio: ESPN 1050 AM

Last We Met/Season Series: 2-1 Rangers this year. Last time, 12/17 at the Garden, the Devils manhandled the Rags and got timely scoring. 2 from The Captain, 2 from Sarge, and added tallies from Langs and The Zach en route to a 6-1 thrashing of Kevin Weekes and New York, who'd given up 9 in front of Lundy Bridges the night before.
Since Then...: New Jersey's ascended to the Atlantic Division lead, going 4-1-1 since 12/17. The Rangers, well a far different tale has been written. They lost five more in a row and finally ended a 7-game slide vs. Washington on Saturday.

Next Meeting: January 16th back at the Swamp.
Leading Scorers
New Jersey
#26 Patrik Elias 15-22-37
#9 Zach Parise 14-16-30
#14 Brian Gionta 15-14-29
#15 Jamie Langenbrunner 14-14-28
#23 Scott Gomez 6-22-28
New York
#68 Jaromir Jagr 16-36-52
#82 Martin Straka 18-27-45
#92 Michael Nylander 13-30-43
#14 Brendan Shanahan 23-19-42
#3 Michal Rozsival 4-16-20

Goaltending
New Jersey
#30 Martin Brodeur 22-12-2, 2.11, .925%
#40 Scott Clemmenson 0-1-1, 3.60, .878%
New York
#30 Henrik Lundqvist 15-11-2, 2.97, .901%
#80 Kevin Weekes 4-6-2, 3.21, .881%

Game Analysis:

Here we go, the fourth Hudson River Ravage as the team from NJ in red and black meets the team from NY in blue and white. It will be an interesting tilt, especially from where both sides are at this point in the season. With the Devils playing the way they are, and the Rangers playing the way they've been, make no mistake: This is a must-win game for the Rangers if they want to have any shot at rebounding from the funk before the All-Star break. They desperately need secondary scoring, because we all know Madden and Pandolfo will cancel out Jagr-Nylander-Straka, as much as Ranger fans would like to believe they'll break through this time, simple logic says not tonight.
The Rags have lost their last 4 on the road. Of course, the Rangers fans (including Derek) will say, "Yeah, so, it's at the Meadowlands, it might as well be a home game". In the end, New Jersey will get the matchups it wants, and Brodeur will play another solid game, and outduel Lundqvist to even up the season series at 2 and push the Devils back into Metro Cup contention.
The Rangers win if...: They want it more. The Rangers really, really need to have this game, and if they realize that too, they may be able to pull out the performance they need. If they can effectively find away to balance their scoring.
The Devils win if...: Madden, Pando and Sarge shutdown Jagr. Simple as that.

Prediction: Devils 3, Rangers 1