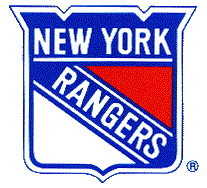 (27-14-4, 58PTS,

(23-19-4, 50 PTS,

1st Atlantic, 2nd East)

2nd Atlantic, 7th East)

7:30 PM
The SwampTV: FSN NY (Devils Broadcast), MSG (Rangers Broadcast)
Radio: WFAN AM 660 (Devils Broadcast), ESPN AM 1050 (Rangers Broadcast)

Last We Met:
Rags dumped the Devs in Extra Innings of the skills competition. NJ looked to be all but dead until a goal by Langs in the third save their asses.Season Series:
Rangers lead it 3-1Leading Scorers

New Jersey

#26 Patrik Elias 12-26-42

#14 Brian Gionta 20-17-37

#23 Scott Gomez 8-27-35

#9 Zach Parise 17-17-34

#15 Jamie Langenbrunner 15-16-31

New York

#68 Jaromir Jagr 17-42-59

#82 Martin Straka 24-31-55

#92 Michael Nylander 15-37-52

#14 Brendan Shanahan 24-22-46

#3 Michal Roszival 5-19-24

Goaltending

New Jersey

#30 Martin Brodeur 27-13-3, 2.04, .928%

#40 Scott Clemmensen 0-1-1, 3.60, .878%

New York

#30 Henrik Lundqvist 19-13-2, 2.90, .900%

#80 Kevin Weekes 4-6-2, 3.39, .879%

Breaking it Down:

The simple fact of it is, at least the way that I've figured out, is that the Devils will win if they can get the scoring they need from the right people. Expect someone in the Top 3 (Elias, Gionta, Gomez) to get a goal plus someone from the next 3 (Parise, Langenbrunner, Rafalski) to chip in, add in another forward or defenseman getting a goal and that's pretty much how the Devils win.Particularly needing to step up tonight is Jamie Langenbrunner. Doesn't it feel like it's been forever since Langs last scored? In fact, it's been 2 weeks, since these teams last met. He needs to start ripping shots on the power play. The PP is what NJ will need to be effective tonight, since the Rangers are horridly week on the backline.
For the Rangers, it's always a factor of whether or not Jagr, Nylander, Straka or Shanahan can carry the scoring, and whether or not the D can hold up so that Lundy Bridges can make the saves he needs to make. Expect about 18,000 at the Swamp tonight to watch the Devils get a win. I got a feeling the Devs are gonna bust outta the gate and get a victory.

PREDICTION: Devils 5, Rangers 3.