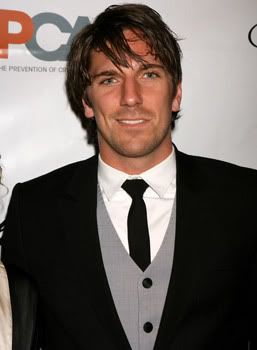 It wasn't exactly a Messier-esque guarantee but
on yesterday's Boomer and Carton WFAN morning show
simulcast on MSG,
Henrik Lundqvist
virtually said that the Rangers will be back in the playoffs this season.
The Ranger franchise netminder appeared in studio for an interview Wednesday, discussing last year's bitter ending with Carton pressing him on why
John Tortorella
didn't choose
Marian Gaborik
for the final shot. Of course, King Henrik didn't bite there or on whether he likes the more demanding coach. He talked about the differences between
Tom Renney
and Tort, referring to the former Ranger coach's system as "
European
" where as the Lightning Cup winner's is "
more aggressive.
"
Lundqvist doesn't mind the change in style, pointing out that the number of shots have been the same.
"

It's more about the quality of the shots. ... I don't mind having 30, 35 shots, even 40 shots if we're playing a good defense or not giving up breakaways or two-on-one's too often.

"
On the longer than expected layoff:
"

It was a big disappointment. It was heartbreaking. The Last game. Being so close. You work the whole year to reach that goal and we didn't make it. It was tough. The couple of weeks after, it was low. You try to figure out what you can do better

."
Will they make the playoffs:
"Absolutely. Yes, we will. We will. I promise."